Richmond Caring Place – Caring Forever Fund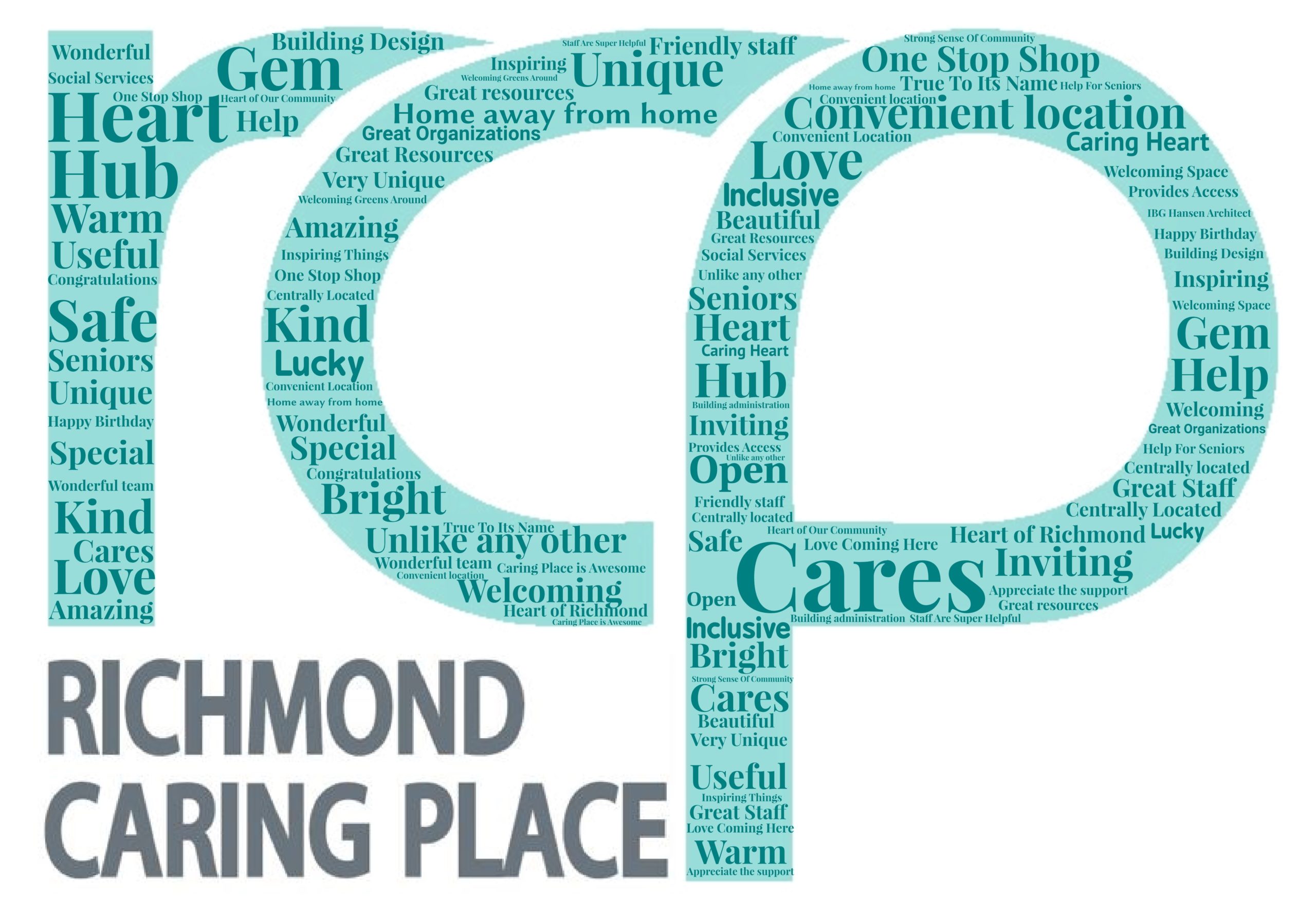 Richmond Caring Place opened its doors May 1994, debt free. The building was a gift by Richmond residents to enhance and enrich the lives of the people in our community. Each year since, this centrally located, uniquely designed, purpose-built facility serves as a one-stop shop for multiple non-profit social service agencies.
To this day the building continues to serve as a tribute to the generosity of individuals and businesses, people who make a difference and contribute positively.
To capture and channel that spirit of civic-mindedness the Richmond Caring Place – Caring Forever Fund was established in June 2021 as an endowment fund administered by the Vancouver Foundation, one of the largest, most successful charities in Canada.
The Caring Forever Fund aims to ensure Richmond will never be without a building from which to serve residents.  The Fund will provide the capital needed for expansion to meet growing needs or for replacement, addition, or extensive renovation of the current building and/or future building(s). Contributions will not be used to operate the building.
Your gift or donation to this fund creates a lasting legacy and will help Richmond-based social services in perpetuity by ensuring they will have a home base from which to operate well into the future.
Tax Benefits
In addition to serving the community, your participation in this fund may result in tax benefits for you personally. To encourage support for charities, senior government policies provide generous tax breaks for specific kinds of giving. For example, publicly traded securities are free of capital gains tax, when gifted. To understand potential tax benefits as they might apply to you, please seek professional advice.
If you have any questions in relation to the Caring Forever Fund please send an email to manager@richmondcaringplace.ca or call 604 279 7000.
Thank you for considering making a legacy donation!
Ways to Give