The Board of Directors is a diverse group who brings both community and corporate experience to help Richmond Caring Place Society consistently achieve its goals and operate within high standards. Our Board meets the last Wednesday of each month (except Aug. and Dec.).
If you are interested in volunteering with Richmond Caring Place or its Board of Directors, please contact Sandy McIntosh at 604-279-7000 or email for more information.
Our Current Management and Board of Directors
---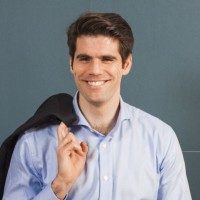 Constantin Nerincx is the manager of the Caring Place. As the Administrator of the Richmond Caring Place, Constantin oversees the day-to-day operations of the facility, as well as tenant relations and staff management. Constantin joined the Caring Place in 2020 with a background in residential and commercial Property Management. He brings a tremendous amount of expertise to the Caring Place that enables him to closely monitor the progress of the facility. Whilst work is his main passion, Constantin is an avid rugby player. He enjoys travelling around the globe and taking full advantage of the great outdoors that surrounds us.
---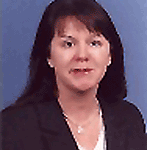 Belinda is a professional in the field of community engagement with a particular expertise in patient and family engagement within health care. Her background and experiences, which includes working with many community leaders and organizations, has led to an understanding of the social determinants of health and the mechanisms needed to improve outcomes for individuals in our community. As a past Chair and Board member of the Richmond Caring Place Society for 9 years, Belinda is pleased to have now returned to the Board. She values this role as well as the many other volunteer roles she holds in her home community of Richmond. Being a farm girl growing up in Richmond Belinda understands the value of hard work and is committed to strengthening and celebrating our community.
---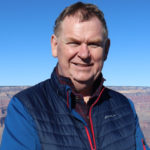 With a strong community focus with a strong Leadership and Operations background, especially in property focused roles in non-profits, Regional Government Leadership and experience in IT and industry, Allen brings a wide range of experiences to RCPS.  Currently a Neighbourhood House in Vancouver and in the process of establishing another, Allen is enjoying contributing to his local Richmond Community. Allen has volunteered with school boards, budget advisory, victim support and started a food program to feed young disadvantaged school children. You may find him behind a computer, looking for his golf ball on a local course or occasionally on a hiking track with the family.
---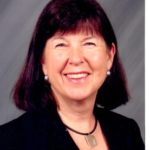 Karen Holden has been a Richmond resident since 1980. She taught for the Richmond School Board for 37 years, retired and is now back working part time for Richmond again. She has a husband, Bill, who is retired and working part time,  as well as 2 married daughters and four delightful grandchildren. Karen spends her time volunteering for The Gateway, Richmond Retired Teachers' Executive, Country Meadows Ladies League, and the Richmond Oval as an Ambassador. She enjoys golfing with the Mayfair Ladies League and running with the Forever Young Gang. She is a member of St. Anne's Anglican Church.
---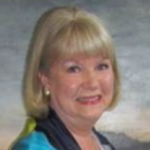 Moyra Dhaliwal previously lived in Richmond (1982-2003) and now lives in Vancouver with her husband, Reg. Retired since July 2009, Moyra was a lawyer for the federal government for 29 years. She worked on complex real estate and commercial law matters, including: airport transfers, the establishment of a national park reserve, indigenous consultations and treaty negotiations. Moyra enjoys international travel, gardening, reading, and speaking French.
---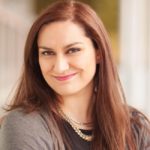 Rebeca immigrated from Mexico in the 1980s and has been living and working in Richmond for over 25 years.  Having attended Charles E. London Secondary in Richmond, Rebeca subsequently completed a BA at the University of British Columbia.   Her background is in community and social services with a focus on program development, management and evaluation.  Rebeca volunteered and worked with Chimo Community Services for over 10 years and has been in the position of Manager, Welcome Centre at the Richmond School District for 6 years. In her spare time, she enjoys visiting the many beautiful parks and outdoor spaces in Richmond with her two you sons.
---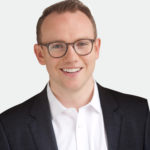 Damien Roussin grew up in the Lower Mainland and has worked in Richmond since 2007 where he is the CEO of Dorset Realty Group. Damien holds a BA from UBC and an MBA from SFU. Previously, Damien served several years as a member of Variety Children's Charity's Heart Fund Committee. His time with the Heart Fund confirmed the importance of small charitable organizations in the community and brought to light some of the practical challenges they face. In his spare time, Damien enjoys cycling, home improvement projects and, most importantly, time with family.
---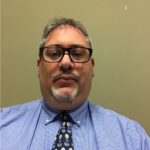 Jeffrey Feldman has been a resident of Richmond for 20 years, living in the Garry Point Co-op where he is Chair of the Board of Directors. A disability advocate who works for the Rick Hansen Foundation in Donor Services and has a passion for helping people. Jeffrey and his wife (Karoline) have 2 children and 4 grandchildren and is most excited about the birth of his first granddaughter in March 2020. A varied background in Tourism, Automotive and Health Care Services Jeffrey has worked in Customer Service all his career life and volunteering for the Richmond Caring Place Board was the next step in giving back to the community he and his family call home. With interest in computers, travel, sports and shopping he enjoys life to the fullest.
---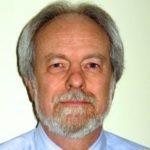 Keith has been a Richmond resident since 1980, and with his wife Neda raised 2 wonderful children here.  He retired from hospital pharmacy in 2018 after 40 years in the profession.  This included 23 years as Director of Pharmacy at the Richmond Hospital and subsequently as a Director, Lower Mainland Pharmacy Services – overseeing rural hospitals, mental health and addictions, residential care and community care operations for the lower mainland.  Keith is very honoured to be able to give back in time and expertise to the Board of the Richmond Caring Place.  He enjoys travel with his wife, gardening, golf and the new found sport of pickleball – and most importantly spending time with his family and new grand daughter.
---